Testimonials
Hello, my name is Ruby Knight, I'm 32 years old. I was referred to Mountain State Nutrition by my doctor to control my diabetes with diet and exercise. It was the best decision I ever made. I no longer have to take medications for diabetes.
At my lowest weight lost on this program I had lost 37.6lbs and 44 ½ inches. If you follow the diet and exercise; you will without question lose weight and inches. The food is good and easy to follow instructions on how to prepare the food.
If you want to lose weight, inches, and control diabetes without medications I highly recommend this program.
Michelle Parrish is very nice and knowledgeable. She want you to succeed as much as you want to succeed. She will take time to listen and answer our questions.
What are you waiting for, get off the couch and drive to Fairmont once a week to become a thinner, healthier you. I promise you; you won't regret it!
Ruby Knight
---
Greg and I have tried many fad diets over the years in attempts to lose the pounds we've gradually gained. The fad diets were successful in that we lost weight quickly. But, as with all fads, we would grow tired of them and (just as quickly) regain the weight. We heard about Mountain State Nutrition from others who had success with the program. A little over five months ago, we went in for our first appointment. Since then, Greg has lost over 80 pounds and I have lost over 50. Michelle has provided us with weekly menus to follow. The foods are healthy and nutritious. Also, the meals are "normal" foods-just prepared more healthily. With the menus, neither of us has been hungry. Michelle sees us weekly for weigh-in and to answer any questions. She is a great motivator and is very knowledgeable about nutrition. So, not only are we still losing weight, we are learning how to eat healthy for life. I highly recommend this program to anyone who has tried all the "diets of the day" without long term success.
Joy and Greg Marshall
---
Hello, my name is Donnie Kopp, and I live in Clarksburg, W.V.  In high school I played football, basketball, and baseball. I have been active all of my life but as the years went by the weight piled on. In September of 2014 I asked my doctor during my check up what I could do to drop some weight. He gave me a card for Michelle Parrish of Mountain State Nutrition.  I called Michelle and made an appointment. That call and the following six months have literally changed my life.
I arranged for my first visit with Michelle and I knew right away that if I did the things that she was telling me that this was going to work. Michelle knows what she is doing and she is great to work with. If you have the right frame of mind and follow the eating times and meals plans the weight will come off and you will feel like you've not felt in years and years.  Eating right, exercise, and planning are all critical factors in doing this but let me tell you, if you have the right frame of mind, the results that you will have are absolutely incredible!
In just six short months I have lost 44 pounds and 37 inches. I have had to go and buy new clothes twice and that is a good thing.  My energy has soared and I feel as good as I did back in high school, many, many years ago. Getting to go once a week and get weighed and measured is tremendous motivation for me. I made up my mind when I started that this is not only a lifestyle change, it is a lifetime change.
Making that appointment with Michelle is the single greatest thing that I have ever done and far as my health and well-being is concerned. I plan on being a lifetime client of Mountain State Nutrition.
Donnie Kopp Clarksburg, W.V.
---
My wife and I have been seeing Michelle since October 2012 at that time I had been diagnosed with high Cholesterol, high Blood Pressure and borderline Diabetes. I personally have lost 20 lbs and no longer have to take any medications. My wife was only following the menus to support me and has lost 30 lbs herself. The menus were easy to follow and tasty.
Brian and Devon Osbourne
---
My name is Mike Cruse. Knowing I needed to lose weight, my efforts were not producing the results I wanted. February 2012 on WBOY TV 12, I saw a Mountain State Nutrition ( formerly Nutrition For Life 2) commercial at 5 am. After checking out the website I could not stop thinking about it. This may be the help I need and is meant to be. The next day I called for an appointment.
I started my journey February 10, 2012 at 244 lbs. Today, May 3, 2012 just 12 weeks later, I have lost 41.2 lbs and 27 1/2 inches. I do not consider this a normal weight loss diet. The menus give the correct choices and amounts. They are easy to follow and you don't get hungry. They are perfect for my situation.
Michelle Parrish is very knowledgeable and fantastic to work with. She will explain any question you may have. Numbers don't lie. Seeing your weight, body fat and inches drop is a great motivator each week. The menus are the tools needed to complete the job. Your only job is to use the tools to achieve your goal.
Like most things in life, your effort equals results. Go for the GOLD!!!
Thank you, thank you, thank you Michelle Parrish. My ideal weight is in sight and with Michelle's help, I will get there.
Mike Cruse
---
My name is Asa "Rick" Bollinger and I would like to write a few words about Mountain State Nutrition (formerly Nutrition for life 2)….Some time ago I was given a card for the business and I decided to go for a visit and see if the program was like the many other weight programs I had tried in the past….I spoke to Michelle Parrish about Mountain State Nutrition and thought I would give it a try…….I am here to tell you – I'm glad I did, 7 months ago and 70 pounds lighter I believe in the program, it is different than any other diet plan, and Michelle Parrish is very good at her job, if you are serious about weight loss, I would suggest you go to Fairmont and see Michelle, if you do what her program lays out for you, she will guide you to a different person within yourself, who you will like much better, I feel like living now and Michelle you made that possible, and for that I will be forever thankful, and thank you for always being there for me, and giving me tough love when I needed it………
Hello, my name is Elizabeth Welch. I wanted to thank Mountain State Nutrition for helping me understand food. I found out that making right food choices has given me a new way of looking at myself. I've been with your program less than a year and have reached my ideal weight. Now, I'm able to eat out by making better choices with my food. I have more energy and I'm still in my size 6 jeans. Menapause caused me to pack on the weight and I didn't know what to do until I was told about Mountain State Nutrition. So, thank you so much!!!
Mountain State Nutrition (formerly Nutrition for Life 2) is a wonderful place that genuinely cares about the results you are getting. Michelle can custom make menus to fit what your taste buds prefer. She keeps nutrition bars and shakes on hand to help you through the chocolate cravings and they are good!!! She has changed my life for the better; I feel great and I have more energy.
Jodi Channel
---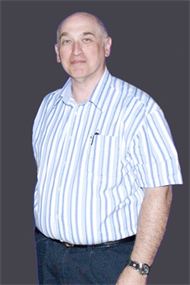 I am a 59 year old male who weighed 256 pounds when I came to Mountain State Nutrition (formerly Nutrition For Life 2). I suffered from Type II Diabetes and was taking 3 prescriptions, Actos, Janumet, and Glucotol. My motivation was to reverse the diabetes and eliminate the prescriptions. Actos in particular since it has been linked to bladder cancer. After just 4 months I was to remove 2 prescriptions and after 5 months my doctor removed the last. All of my readings on my blood test were at or below the acceptable ranges, especially A1C, it was the best it's ever been! After 10 months I have lost 75 pounds and 48 inches. My pant size has gone from 42 to 34. Michelle is very easy to work with and you eat "normal" food. If you follow the menus the pounds will come off!
David Beatty
BEFORE & AFTER PICTURES
David Beatty lost 75lbs in 10 months