Nutrition & Wellness Consultant: Michelle Parrish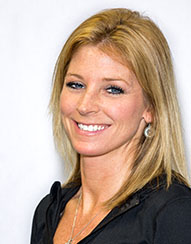 Hi, my name is Michelle Parrish. I am the owner of Mountain State Nutrition formerly Nutrition For Life 2, LLC in Fairmont. I am a Certified Nutrition and Wellness Consultant and I also have a Bachelors degree in Elementary Education. I have been a nutrition consultant for 4 years now. Fitness and nutrition has always been a passion of mine. I believe it should be apart of your daily routine. I enjoy walking, jogging, Zumba, and lifting weights.
My goal as a nutrition consultant is to help my clients to lose weight and become healthy. While consulting with my clients on a weekly basis they learn to eat foods the right way while losing weight. I really enjoy helping people to reach their goals by losing weight, body fat,and by helping them come off their daily medicines. I am extremely motivated to help clients reach their goals. Whatever their goal is I am here to help them achieve it!
Mountain State Nutrition is based on the belief that my clients needs are of the utmost importance. I am committed to meeting those needs. As a result, a high percentage of our business is from repeat customers and referrals.